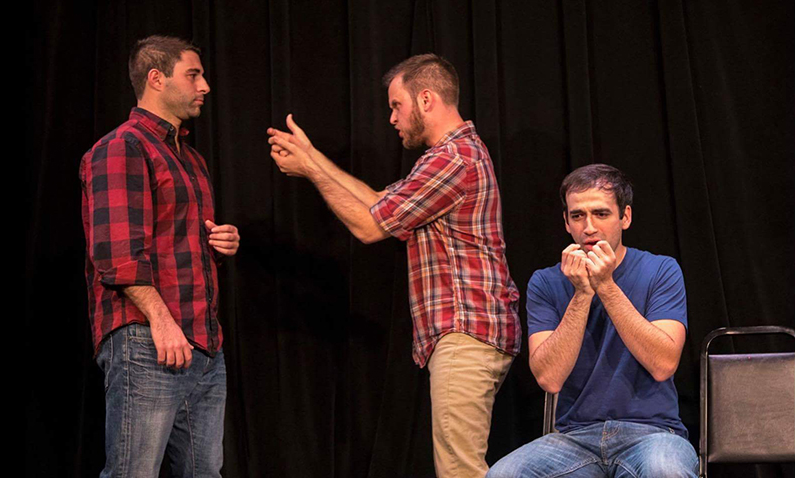 Smallprov
How improvising on a small team makes you a better and more self-sufficient player.
Whether you're on a small team already or want to be prepared for that night when half your team out sick, this workshop will give you some helpful techniques on finding the joy and magic in a 2- or 3-person show. Smallprov teaches accountability for creating a successful show with small numbers.
This 3-hour workshop encompasses utilizing transformational edits, 'assuming the change' (verbal vs. nonverbal), and finding the 'fun edit point' all within your show.
The workshop ends with a three person "set" utilizing all the skills that were taught.
Saturday 4/1, 9am - 12pm, 3 hours, $35 –
Buy online
About Rookie Card
Rookie Card
is a new Chicago indie team made up of improv vets Gerardo Delgado, John LaLoggia, and Pat Niday. Rookie Card plays a fast, playful show full of positive, boyish fun. Their high energy style and organic transitions make each Rookie Card show a fast moving blur of agreement, support, and joy.
Rookie Card has been spotted playing in Chicago at iO, The Annoyance, CIC, and various other unsavory barprov venues. They've also been official selections of The Compass Improv Festival (St. Louis), Endurance Improv Festival (Madison), The Kansas City Improv Festival, and The Chicago Improv Festival.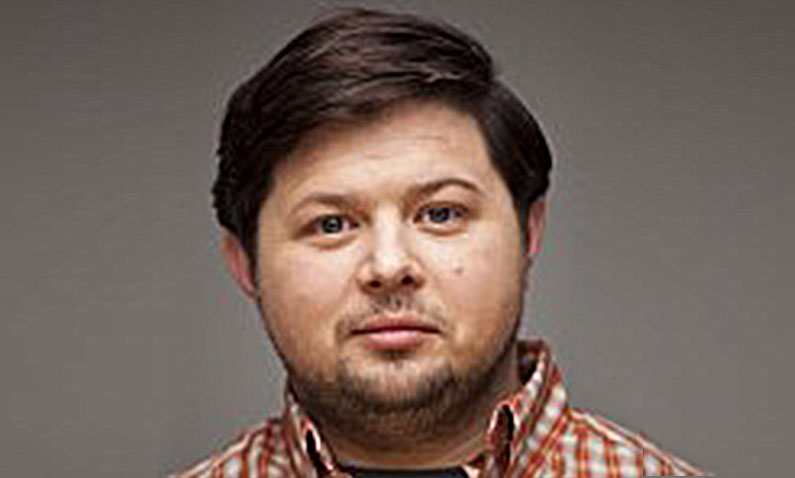 Gods Don't Play Dice
Successful improv shows are not built on a random series of events - great improvisers make consistent, intentional, and conscious choices that drive their shows forward. Improv is not only about taking risks, it's about making every risk a calculated one. Stop hoping that your shows will be successful, and instead start noting the power of choices that you make to put yourself in the driver's seat of success, and know which choices work for the show you're doing. Participants in this workshop will start analyzing the affect and effect of their choices on the outcome of the show and understand a greater knowledge of what they individually can do to become the masters of their own personal universes.
Saturday 4/1, 10am - 12pm, 2 hours, $25 –
Buy online
About Chris George
Chris George is San Diego's original longform improvisation instructor and has been performing improv since 2003.
He is a graduate of the iO training center in Chicago, and is a founder of the National Comedy Theater's Sunday Company, Finest City Improv, and the Stage Monkeys SD (San Diego's premier Harold team). CG co-owns Local Improv in San Diego, an independent performing and education theater.
He has taught at NCT, FCI, and Sidestage Improv in San Diego, and has performed at dozens of improv festivals across the US and Canada with his one-man show I Am the Show.
He performed regularly in San Diego with The World According To..., Mike and Chris (SD's original duo team), Fourth blue (SD's original monoscene team), Fellow Travellers, and Book Club.
He has been teaching since 2008 and currently lives in Chicago where plays on the CIS House Team Ketchup on Vegetables.